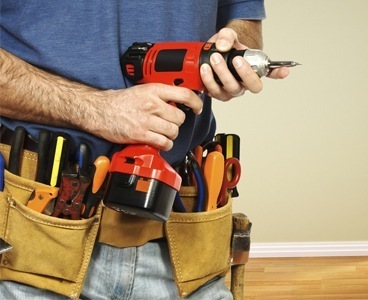 Cincinnati Handyman is a professional handyman service company that delivers quality and affordable work that covers a wide range of handyman maintenance and makeover services for either residential or commercial clients residing in Cincinnati areas. We specialize in doing both small and big handyman projects around your home or business establishment in a fast and efficient manner. Our goal is to always give you excellent handyman works with satisfying results.
Our business have started as a small company but due to our loyal clients and the consistent demands for our professional handyman services, we have steadily grown into a reputable company that people in Cincinnati trust and rely on. We guarantee all of our clients to get only that highest standard of service for the most reasonable rate.
Hiring us will surely give you a pleasant handyman work experience for we always make it a point to deliver all of our professional handyman services in the finest workmanship. We can repair electrical or plumbing problems, do carpentry, wall painting, as well as floor and tile cleaning, to name a few.
All of our handyman services are available for both residential and commercial clients all around Cincinnati. We take pride in our trusted reputation of delivering superb handyman and maintenance services to all of our clients, at the same time offering them professional work through our skilled and well-experienced handyman crews.
What sets us apart from other competitors is that if needed, we can do multiple handyman jobs for really reasonable pricing, then getting it done in a fast but still efficient manner; hence saving you time and money all at once. Just contact us if ever you have this request and we'll gladly assist you.
If you need more information about our various handyman services and their corresponding rates, just give us a ring or you can send us a mail through our 'Contact us' page.