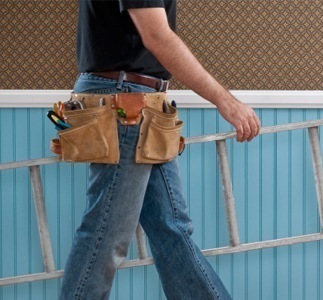 Having a hectic schedule makes you neglects your home repair tasks until it can eventually cause damage into your residence. If you think it would be impossible for you to manage these home repairs obligations, it's time you get the help of professional home repair service in your area. If you are residing in Cincinnati, you can rely on the assistance of Cincinnati Handyman to solve all of your home repair worries. We deliver professional, reliable, quality, fast and affordable handyman works that will truly satisfy you as a client.
Cincinnati Handyman can do small, medium or big home repair project in a fast and efficient manner. Our consistent and top-quality work guarantees you that every repair, maintenance, installation and odd job that we do is of outstanding standard.
Our skilled and experienced handyman crews are highly-trained to do the following professional home repair services:
Carpentry
Drywall & Paint
Electrical
Flooring & Tile
Plumbing
Roofing
We guarantee you that our company, together with our technicians are licensed and bonded; therefore you have nothing to worry about when inviting us into your property to do your requested professional home repair service.
For any of your Cincinnati professional home repairs needs, contact us at Cincinnati Handyman and we'll instantly come to your house to deliver our quality, as well as reasonably priced home repair services.